---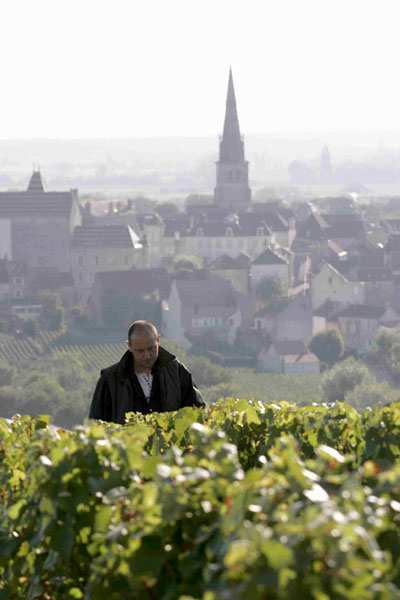 We work with the grapes from the vineyard to the wine in the bottle in order to ensure a qualitative monitoring and to guarantee the continuity of Ropiteau Frères style, under the surveillance of our 'viniculturist'. This word is the contraction of vinification and viticulturist, which shows our engagement both in the vineyard and in the cellar.
Selection
Our House's requirements start with the choice of our supplies. Ropiteau Frères selects and buys grapes from winegrowers with whom our House has developed close partnerships for many years.
The work performed in the vineyard is also of the outmost importance. Yields control, environmentally-friendly cultural practices are decisive factors for quality wines. Our goal is to bring in the ripest, healthiest grapes possible to the winery. This approach to quality naturally extends to the different stages in the winemaking process.
Vinification
The art of white wine vinification is based on a soft and gradual pressing technique to extract only the best of the juice and to preserve the fruit's aromas. Winemaking takes place in oak barrels made from wood harvested from the Allier and Vosges forests. Each year, the winemaker replaces one quarter of the barrels with new ones to reduce excessive interaction between the wood and the wine. Just as every humain being is uniquewithin a family, each vine is unique within a given climat. This is the reson why, at Ropiteau Frères we vinificate individually the must from each vineyard which allows for a very precise following of the evolution of the wine throughout its lifecycles, from even before its birth to its bottling.
Ageing
At the end of alcoholic fermentation, which lasts from 10 to 15 days according to the vintage, maturing can begin under the watchful eye of our winemaker. This is a fundamental step in winemaking process since it is going to determine wine's personality and potential. Once a week, the wine is stirred to extract the best aromas from the lees. The malolactic fermentation begins spontaneously and reduces the wine's acidity while enhancing its aromatic complexity. The winemaker only intervenes to monitor the process. The next step is racking. The lees, which, at this stage are useless since they have released their entire aroma, are removed and the barrels and rinsed out. The wine then becomes master of its own destiny. It will remain for at least 12 months in its oak barrel, during which time it can peacefully develop its qualities and assert its character and style.

---
Where to find us
Cour des Hospices
21190 Meursault
France
Phone: +33 (0) 3 8 0 2 1 6 9 2 0
Fax: +33 (0) 3 8 0 2 1 6 9 2 9