---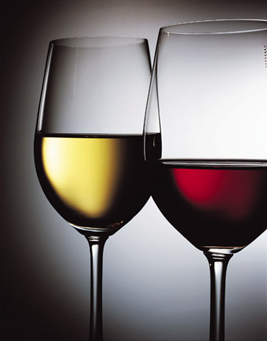 Our wines are « hand-made » and are vinificated in oak tanks and aged in oak as well in the 17th Meursault Hospital cellar, which belong in the past to the Hospices de Beaune. For six centuries, "the Hospital Cellar" has been preserving white wines from the famous Golden Triangle - Puligny-Montrachet, Chassgne-Montrachet and Meursault – and also the wines from other villages less known such as Saint-Romain, Saint-Aubin, Rully and Auxey-Duresses. Our House aims at obtaining elegant wines imbued with their terroirs' specificities and with the work performed by the people in the vineyard and in the cellar. We are keen on highlighting "the vintage impact", so present in Burgundy.

As spiritual father, our winemaker plays a primary role in the development of the body and spirit of his wines. His duties are many. He selects the grapes, chooses our partners, guides his teams and transmits his know-how. Ultimately, he creates the style that has made our wines so popular. Our red wines are fine and elegant, representing their terroir, respectful of this great tradition. They have a beautiful structure without excess. Our white wines are refined and concentrated, with a slight mineral tinge. Their harmonious nature is perfectly balanced between alcohol, acidity and wood. In the mouth, they have more length than width.

Embodying the values of tradition, elegance, simplicity and refinement, the presentation is the final touch in the seduction of our great wines.

---
Where to find us
Cour des Hospices
21190 Meursault
France
Phone: +33 (0) 3 8 0 2 1 6 9 2 0
Fax: +33 (0) 3 8 0 2 1 6 9 2 9